Click here if you are unable to view this message
Dear friends,
Despite all the challenges we faced during 2020, HaMoked provided assistance to 4,051 individuals and families last year, and conducted principled litigation to seek wider respect for rights. This is what our 2020 looked like in numbers: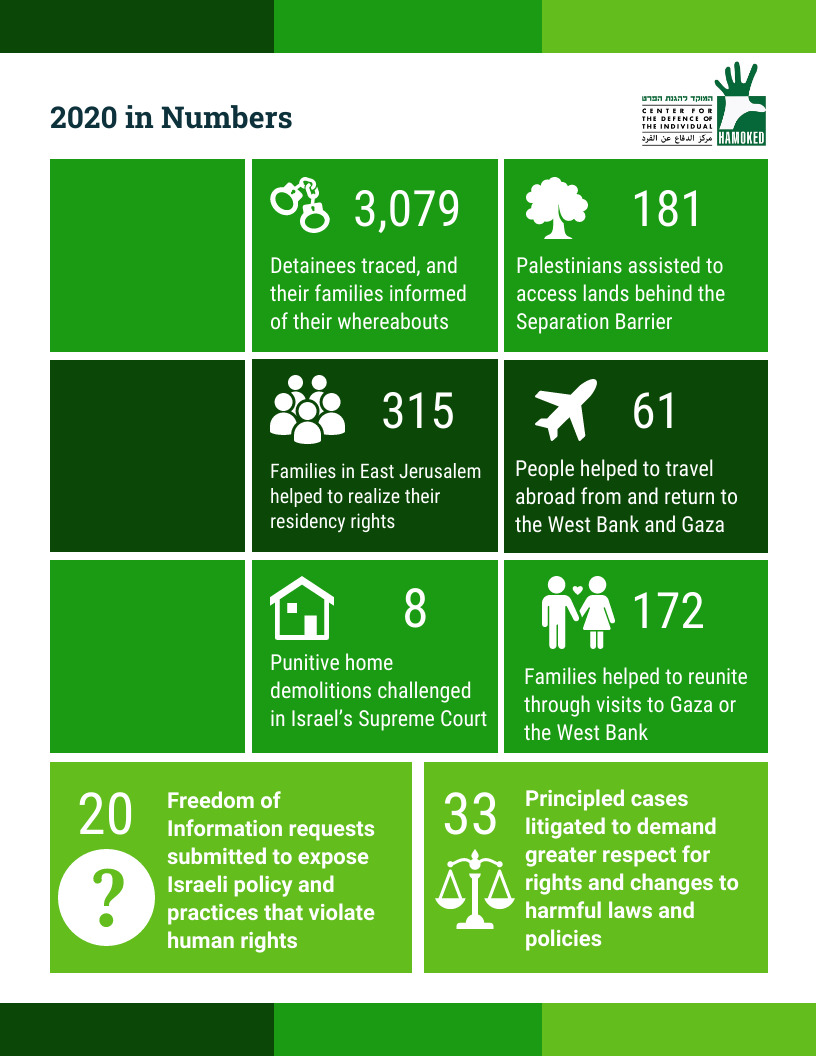 This is an opportunity to thank everyone who supported our work this past year: we could not have done so
much without you.
Best,
Lee Caspi
HaMoked Development Director
We need your support to continue providing free legal aid and advocating for policy changes to protect the human rights of Palestinians in Jerusalem, the West Bank and Gaza.
Would you like to subscribe to our newsletter?